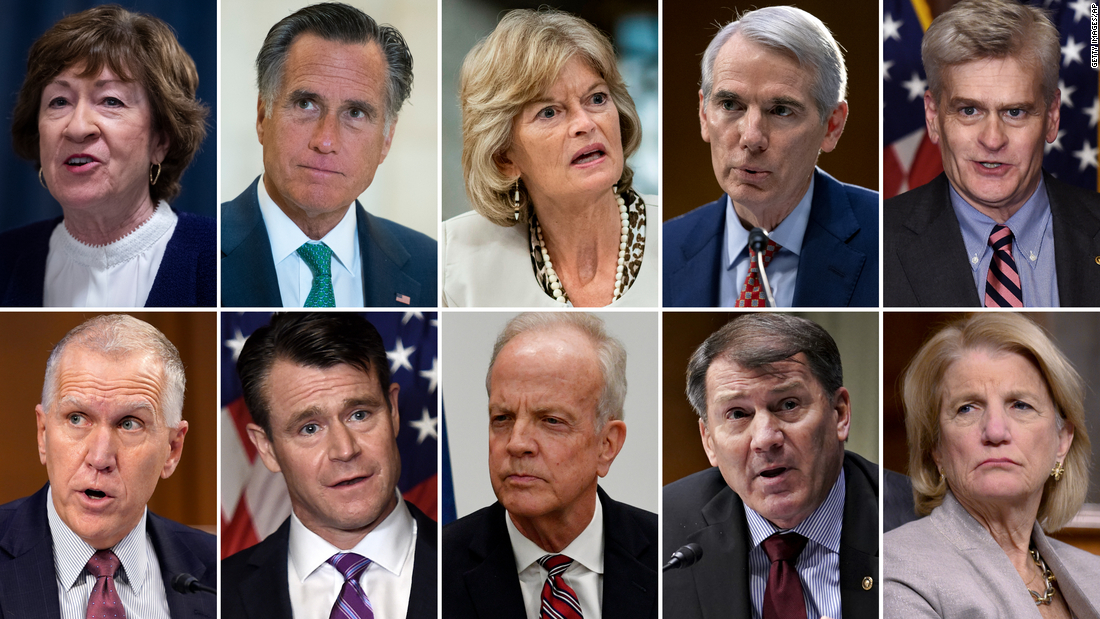 Washington (CNN)Ten Republican senators on Sunday announced plans to unveil a roughly $600 billion Covid-19 relief package, a counter proposal to President Joe Biden's $1.9 trillion plan meant to force relief talks with the White House back to the middle.
The lawmakers, including Sens. Susan Collins of Maine, Lisa Murkowski of Alaska, Mitt Romney of Utah and Rob Portman of Ohio, told Biden in a letter that they devised the plan "in the spirit of bipartisanship and unity" that the President has urged and said they plan to release a full proposal Monday.

The Republican proposal represents the most significant response yet to the White House's planned package, though with a price tag more than a trillion dollars less than the Democratic plan, the GOP proposal will likely face opposition from congressional Democrats. The White House, however, signaled Sunday an openness to compromising on some parts of Biden's plan.
The counterproposal includes a total of $160 billion for vaccine development and distribution, testing and tracing, and treatment and supplies, including the production and deployment of personal protective equipment.
It would also include a new round of direct payments for "families who need assistance the most," extend enhanced federal unemployment benefits at the current level and provide $4 billion to bolster behavioral health and substance abuse.
Louisiana Sen. Bill Cassidy, one of the Republicans who signed on to the letter, told Fox News on Sunday that the GOP plan includes payments starting at $1,000 — an amount lower than the $1,400 Biden's plan provides for — that would decrease depending an individual's income level.
Full Article | cnn.com